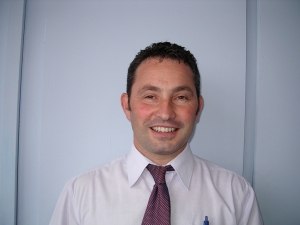 Mark Durham
Chief Executive
I left school and went straight into work as a Motor Vehicle Craft Apprentice for a Renault main dealership. Soon after completing my four-year apprenticeship I was promoted within the company. I moved from the main workshop to the control of the car sales department preparing all the new and used vehicles for sale. One of my roles was to fit Britax sunroofs in the vehicles and on one particular 'open house' event, was asked to demonstrate this on a brand new car, with the customer and other public watching! Everyone watched to see if I were to make a mistake, but all was good thankfully.
The business became extremely successful, gaining new contracts and so needed to expand. New premises were found away from the dealership and I was promoted to vehicle preparation manager and ran the centre successfully for around 15 years. We were taken over by Renault UK and I was then surplus to requirements. I moved to a large main dealership under Renault UK carrying out quality control and rectifying repeat faults to ensure good customer service.
I had the opportunity to take redundancy, which I did and moved across to BT and started a new career as a customer service engineer. I did this for around a year and my personal circumstances made me rethink my path, so I returned to Renault as a service technician and quality controller. As with all businesses, it became difficult to maintain quality in a pressured environment which disillusioned me somewhat.
I applied to the Training Trust as a liaison officer for the motor vehicle and plumbing apprenticeship programmes. After a short while, I gained my assessor award and assessed the motor vehicle apprentices assisting them to successful completions. A vacancy became available as a quality improvement manager, I applied internally and was promoted to the position seeing us through two successful Ofsted inspections.
After the chief Executive resigned, selection and interviews took place by the trustees and I was fortunate to be offered the role. I have been with the Training Trust for over fourteen years now and have enjoyed my time here immensely, supporting people of all ages into their chosen career path. It is so satisfying to see someone who really was unsure of what they wanted to do in their job, to turn into a competent tradesperson and even run their own businesses.
Training Trust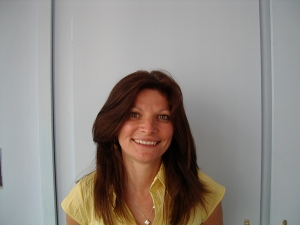 June Gray
Quality and Business Improvement Manager
After completing my N.N.E.B. at college I worked my way up from a Nursery Assistant to a Senior Nursery office. After 20 year of working with children, I decided on a career change and became a freelanced Childcare Assessor and Internal Verifier. In 2004 I completed my Certificate in Education which allowed me to secure a full-time position teaching Childcare apprentices at the Training Trust.
In 2015 the opportunity arose for me to apply for my current role Quality and Business Improvement Manager. I love my job it keeps me very busy. I have also recently completed my level 5 in management which I am really proud of.
Training Trust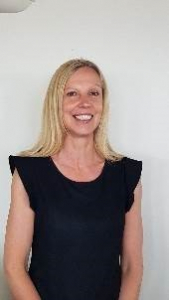 Sue Andrews
Construction Liaison Officer
After completing my NNEB at Waltham Forest College in 1996 I worked in a day Nursery as a Nursery Nurse for 13 years.
After I had my 3rd child I became a registered childminder which allowed me to continue my professional development while caring for my young children.
In 2009 I began volunteering at the local Sure Start Centre and was eventually given a paid position as an Early Years practitioner. Through the Sure Start Centre I became the Outreach Link Worker for the Family Centre supporting pregnant women until their child reached the age of 5. I gained may skills including becoming a Unicef's Baby friendly Practitioner and a Public health Quit Smoking Advisor.
In 2016 I successfully applied to become an Outreach Worker for the Children's Centre allowing me to work on a one to one basis with our most venerable families to bridge the gap and to allow children to have the best possible outcomes. I built a wide understanding of benefits system, housing, mental health, Education and returning to work.
I have recently joined the training Trust and am looking forward to a new challenge and supporting our Learners through their apprenticeship.
Training Trust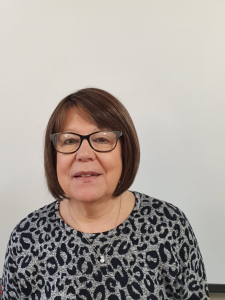 Alison Berkoff
Construction & Security Liaison Officer
I started my career as a part-time Retail assistant at M & S and then a full-time trainee administrator at Marks & Spencer's Head Office for 7 years. I then had a career break to have my two children. I worked at Whipp's Cross NHS hospital for 5 years as an Audiology administrator and then a technical officer, testing babies hearing.
I worked at Quest training from 1993 for 19 years as a monitoring officer for apprentices in the Hairdressing, Retail and customer service industries. Moved on to assessing Retail and Customer service due to my experience at M & S and my extensive time of working with customers/patients/members of the public and always doing my best to give them the best service I could!. I then became the company Recruitment & Marketing Manager, creating work opportunities for young people and building relationships and creating apprenticeship staffing solutions for employers both locally and in the Greater London area. I had this role for 13 years. In my time at Quest I became a qualified assessor and Internal Quality assurer. I also achieved a Health & Safety qualification which was regularly updated.
I had a career change in 2012 and worked as an NHS doctor's receptionist for 4 years.
In 2016 I started as a liaison officer for the Training Trust. Currently looking after apprentices in Carpentry/Joinery, Plumbing, Electrical Installation, Security Installation and Maintenance operations. I work with four colleges and visit apprentices and learners all over the South-East of England.
Training Trust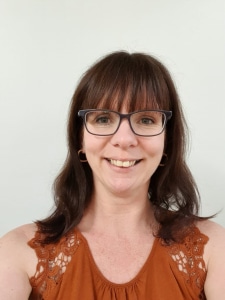 Vicky Day
Contracts Officer
I have over 20 years' experience working in the government sector dealing with funding and training. I have been working here since 2014 and my role has continued to develop and grow. Working here has increased my skill set greatly due to the continual changes to Apprenticeships and funding. I really enjoy my job and thrive on supporting my colleagues and our learners.
Training Trust
Sian Hale
Business Administration Apprentice
When I left school I did a level 2 beauty course at college. This was a lot of fun and I still do some of it in my free time. I then worked part time as a receptionist and safety marshal of a trampoline leisure centre. I really enjoyed it as I am a very talkative and bubbly person. I made a lot of friends there, but I didn't see it becoming a lifelong career but I wanted to keep in the admin side of it.
That's when I applied for a business and administration apprenticeship with the Training Trust. They then offered me a job with them as their administration apprentice. I've not been here long but I enjoy it and hope the qualification will take me far in the future.
Training Trust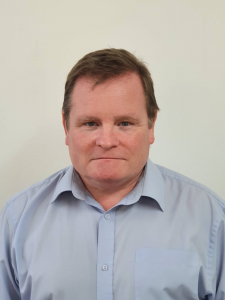 Chris Hartlebury
Construction & Business Administration Liaison Officer
This year will mark my 40th year of being employed within an eclectic variety of working environments. Having left school at the tender age of 16, I worked for the Home Office for 4 years, gaining a good understanding of clerical and administrative duties.
I then changed career, working for an investment house within the financial sector dealing with stocks and shares, unit trusts, personal equity plans. I gained two promotions during this time.
I also worked within a retail environment and sales for a few years, gaining experience of dealing with customers and improving my communication and interpersonal. I was promoted to assistant manager.
After that, I entered the world of learning and development, initially as a marketing officer. Then I gained assessor qualifications and trainer awards and performed those function. During those 8 years, I was promoted to manager and had 10 staff.
I worked for another retail company as a trainer and manager tor a few years
I returned to the Home Office for the next 10 years (5 as a learning and development consultant) I also gained my CIPD qualifications. (5 working as an arrest trained warranted Immigration officer).
I worked in the leisure industry for about 6 years as a teacher and coach, gaining qualifications in both areas. I also performed the duties of a duty manager when required.
Training Trust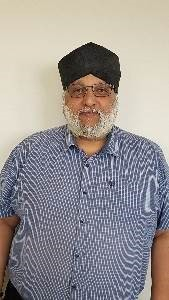 Satwant Jandu
Electrical Tutor
After my qualification I gained over 40 years hands on experience in design, construction, Inspection and testing of Electrical Installations. I have vast experience in designing and building switch boards and control panels for heavy industry and processing plants and installation of electric motors.
I hope to pass on the knowledge I have gained over the years and am very pleased to have been given this opportunity at Training Trust.
I am very pleased with my job here as I receive tremendous support from my colleagues while we continue train our learners who are aspiring for a great future ahead.
Training Trust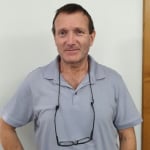 Paul Jennings
Electrical Liaison Officer
Once I completed my electrical apprenticeship I progressed within the company to becoming an approved electrician and gained considerable experience with commercial, domestic and industrial sites, working on some major projects such as Heathrow terminal 2 and canary wharf.
After a few years I then progressed installing fire alarm systems on the London underground and mainline stations throughout London as an electrician/fire alarm engineer. Afterwards, I became a supervisor maintaining all fire devices and systems throughout these locations.
I now feel after 40 years of experience as an electrician that I can now help to pass my vast experience and expertise of this role on to learners who hope to become an electrician.
Training Trust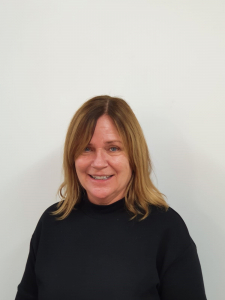 Caroline Kennedy
Learner Personal Development Behaviour & Welfare Coordinator
After I left school I went to work for a recording studio as a admin assistant, I then went onto working in the record and reprographics industry as a production assistant, dealing with bands artwork for their new releases.
After I had my son, I volunteered at his primary school and attended college where I studied for a Cache Level 2 childcare qualification. I was offered a job as a teacher assistant, working and supporting children in key stage 1 and 2 for 9 years which I thoroughly enjoyed.
I then joined Training Trust for a new challenge!
Training Trust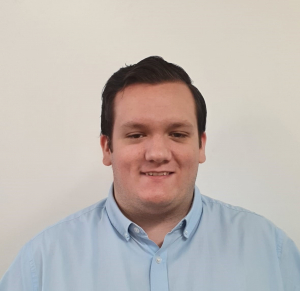 Joe Lucas
Recruitment & Compliance Officer
Before I started working at Training Trust, I completed a college course at Barking and Dagenham College, which was an IMIAL Level 3 Diploma in Vehicle Maintenance and Repair, after college I decided motor vehicle was not for me so I then applied for a Level 2 Business Administration Apprenticeship at Training Trust on the National Apprenticeship Website. I passed the application process for Training Trust and was employed by them in June 2016.
Since being at Training Trust, I have completed both an Intermediate (Level 2) Business Administration Apprenticeship and Advanced (Level 3) Business Administration Apprenticeship. I have been given more responsibility with Training Trust since completing my Apprenticeship.
Training Trust
Kate Moe-Geke
Childcare Liaison Officer
After my 3rd child was born I was keen to start a fresh career from my previous work in the City and enrolled with a European funded child care course that gave me the opportunity to study child care abroad as well as in the UK. During my studies I also visited Dublin and East Germany to study child care provision, which was enlightening. I then worked in childcare in a pre-school and was also a parent governor for both primary and secondary schools for 15 years. Because of my passion for education I was always focused on moving on to achieving my degree in education so I could start to teach child care.
I have now been assessing and teaching childcare for over 20 years mainly around the Redbridge and Waltham Forest boroughs. I am immensely proud of the achievements of many of my learners who have gone on to accomplish fantastic successes in their own careers including opening their own nurseries, starting up child care businesses, going into teaching, becoming managers of nurseries and gaining higher qualifications as they progressed with their own careers.
Training Trust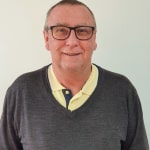 Ian Scammell
Electrical Liaison Officer
I have 20 + years' experience of working with young people within the training environment, in various roles. I worked for Training Trust from 2007 to 2010 as a recruitment and guidance officer. I re-joined the company in March 2017 as a Liaison Officer to Electrical Apprentices.
Training Trust