The Training Trust have been providing apprenticeships and vocational training to young people and adults since 1983. We work with employers in North East London and the surrounding areas to provide employment opportunities for the unemployed and up skill their employees.
We are a grade 2 Good provider.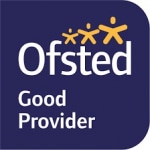 To view our latest Ofsted report please click here
Application form
Please complete our online application form selecting the apprenticeships you are interested in.
Women's Institute donation
New Employer financial support when employing female apprentices in Construction – Click here for more information
Success rates 2021/22 - +8.6% above the Apprenticeship National Qualification Achievement Rates
Success rates 2020/21 - +12.1% above the Apprenticeship National Qualification Achievement Rates
Success rates 2019/20 - +18.6% above the Apprenticeship National Qualification Achievement Rates
Success rates 2018/19 - +0.5% above the Apprenticeship National Qualification Achievement Rates
Success rates 2017/18 - +8.6% above the Apprenticeship National Qualification Achievement Rates